Where to Eat in Columbus, Ohio - a delicious surprise!
As I mentioned in my previous post where I talked about the Columbus Ale Trail, I really had absolutely no idea what to expect from the dining scene in Columbus (other than the fact that I knew I was going to stuff my face with Jeni's). And that was mostly due to a complete lack of knowledge about it. I spent 3 days there and my challenge really was not in finding great food, but in not having enough time to try more and having to pick and choose! That being said, we didn't just eat well, we ate RIDICULOUSLY well.
Where to grab breakfast
Katalina's – 3 words. Nutella pancake balls. This is a funky, local spot that features the aforementioned delicious pancake balls in various flavors and awesome breakfast tacos. Yep, tacos in Columbus. And Yes, they are delicious. Lots of local ingredients and lots of flavor, this is a fantastic spot to hit up. Oh, also get the sweet and spicy bacon and thank me later. It's small, popular and you may have to wait, but it's great!
North Star Café – Locally focused organic food. They have the standard breakfast and brunch dishes, but their Cloud Nine pancakes are super light, fluffy, and flavorful. The café itself is modern and has a cute patio (dog friendly, too!).
The best market to eat your way around
You need to go to North Market. It's a historical market that's been around since 1876, with lots of local vendors and small businesses and a great place to spend a couple of hours. And of course, lots of good things to eat! Stop for a Bavarian style pretzel at Brezel, definitely Destination Donuts and a Stauf's coffee to go alongside. Wander around checking out the produce, pick up spices at North Market Spices, or some cheese at North Market cheese. There's also Pistacia Vera to pick up macarons and other baked goodies! Whatever you do, DO NOT MISS going up to Hot Chicken takeover - that deserves a special visit on its own.
I had no idea I would find the best Nashville style hot chicken (outside of Nashville) in Columbus! Hot Chicken Takeover in the North Market is taking fried chicken to spicy deliciousness and beyond – the spice level on the "hot" fit my capacity for heat perfectly, but the "warm" is more comfortable if you want something just a tad milder. The line forms before they even open, but it moves fast and efficiently. We went there twice in 48 hours, and even contemplated bringing some back with us! But Hot Chicken Takeover is more than just about food. They also have an inspiring story and mission, providing jobs to folks re-entering the workforce from the corrections system, and have really built a community around their food. It's a MUST STOP when in Columbus.
Where to eat lunch
Brassica - This is an assembly line style fast casual spot (ok I'll say it – a Mediterranean Chipotle) with high flavor that is affordable and DELICIOUS. They have bowls, sandwiches, wraps with whatever combination of vegetables, proteins, sauces and toppings you want – we loved the chicken shwarma with pickled vegetables, and super creamy hummus, but I feel like you can't really go wrong with any mix! This is a must try place in Columbus!
Forno - Stone fired pizzas take center stage here and don't disappoint. Slightly charred edges, just the way I like it, with the usual variety of toppings, make for a satisfying meal.
Pro tip: If you go during happy hour, pizzas are half priced!
Happy Hour
Nothing better than discounted drinks and oysters for happy hour, and The Pearl is the spot for it. And while you should definitely enjoy the raw variety, save room for a few of the Nawlin style baked oysters with buttery goodness best soaked up with crusty bread!
Hot Dinner spot
Gorgeous décor, innovative food from one of Columbus' big restaurateurs Cameron Mitchell, fantastic service, and to die for desserts, The Guild House is a hip and happening spot in Columbus. Great for a special occasion or celebration meal!
Late night dining/Bar
Head to Bakersfield when the party is over (or to continue the party) for some great late night tacos and tequila. We were pleasantly surprised to discover legit tacos at this super popular bar. Looked like the kinda place where the margaritas are strong!
A classy dinner
Chef Bill Glover's Gallerie Bar and Bistro in the Short North Hilton is a fantastic example of the Columbus dining scene. They showcase the rich agricultural heritage of Ohio, featuring ingredients from local farmers, and high quality comfort dishes with a twist. I still think about the gruyere gougeres – cheesy light puffs that I could have eaten all night! The menu has something for everyone – from classic dishes that are well executed, to more inventive dishes for the foodie in you. I'd definitely return without hesitation – especially for those gougeres! The Hilton is also a great place to stay in downtown Columbus, but even if you are staying elsewhere, make a trip over to see what Chef Glover and his team are cooking up!
Cocktails
There are a lot of bars in the Short North area, but stop by Denmark on High and Mouton for classic and creative cocktails that up the ante. The charcuterie platter at Mouton looked pretty fab too! Another place on our list was Curio, but we didn't have time to get to it.
Last but definitely not the least, no trip to Columbus can be complete without a stop at the uber popular Jeni's Splendid ice creams. If there was one thing I knew about Columbus before I went there, it was Jeni's! Known nationally for their super creamy ice creams made with Ohio milk, they can definitely be credited for the association between Columbus and food! There are multiple stores around, including at the North Market and in the Short North, so walk in, try a few different flavors, and indulge!
This is by no means a comprehensive list, but was what we enjoyed during our weekend there. As you can see, there is not shortage of good food in Columbus! Plus, In all honesty, we stuck mostly to the Short North area, but also heard great things about the German Village, which also has a lot of restaurants and businesses and would be a good spot to visit for more good food!
We came away pleasantly surprised by what we found in Columbus, and hopefully you will too!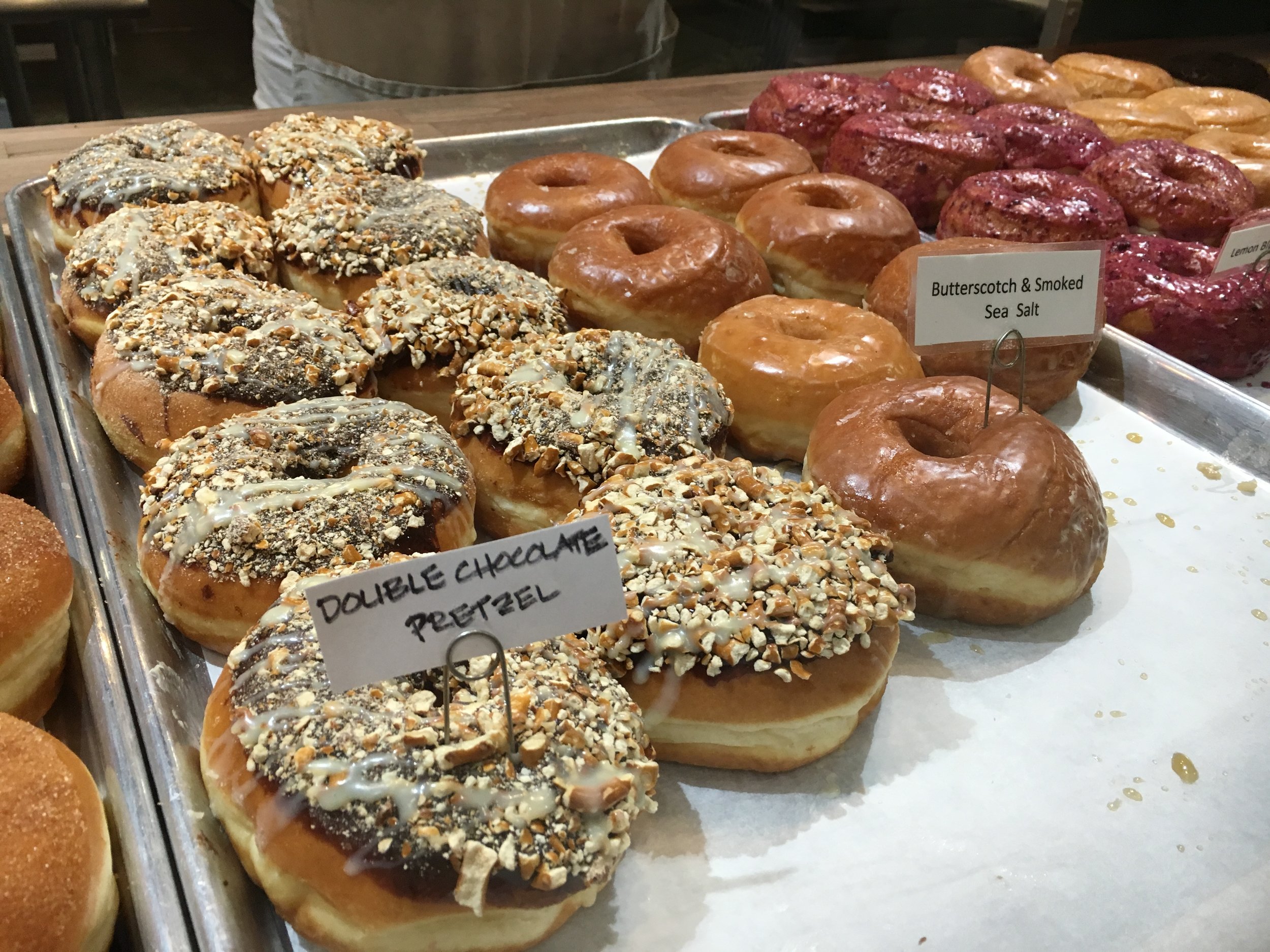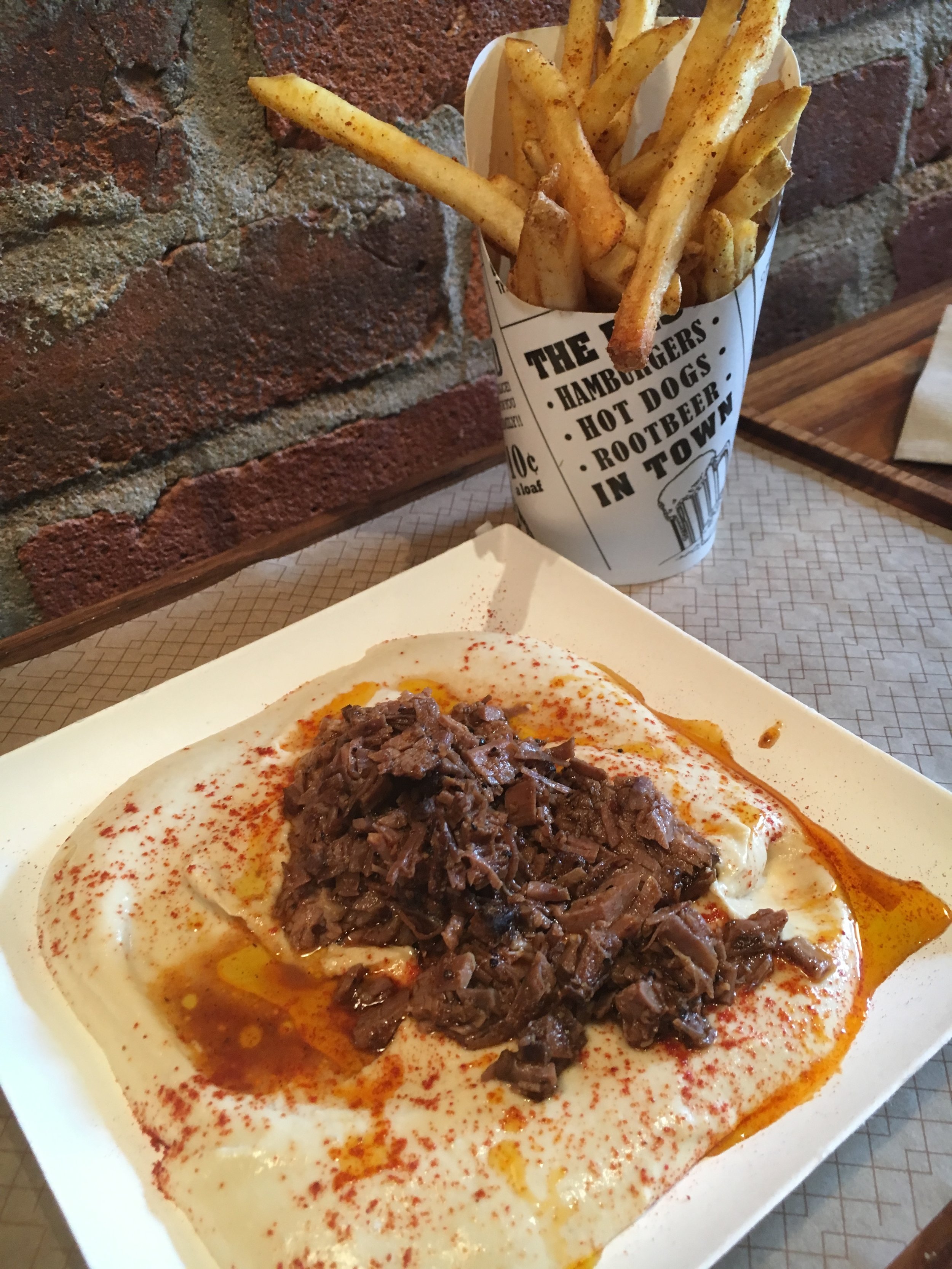 Note: We were guests of Experience Columbus, but we picked all spots, and opinions are our own!